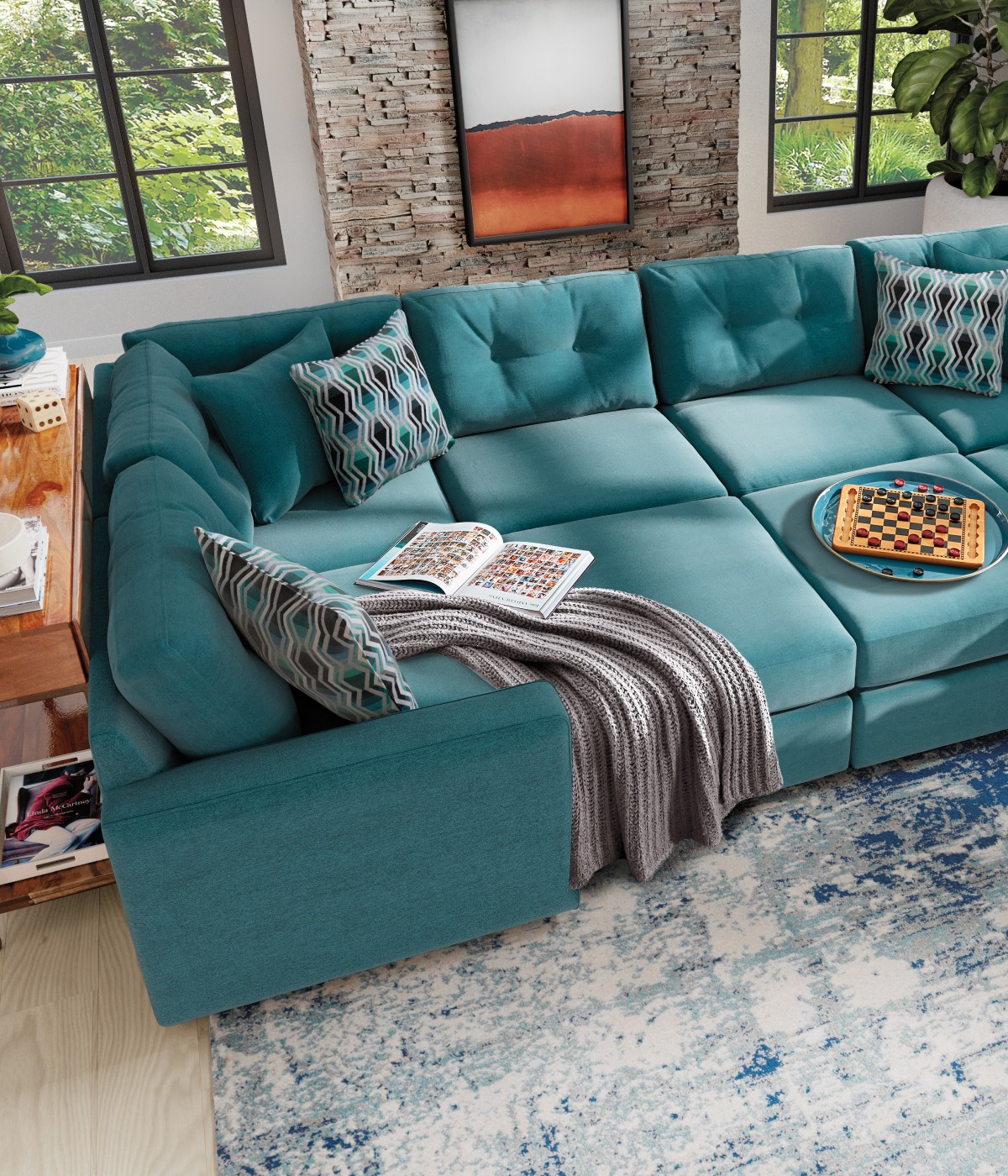 Modular One
Sectional Couch

Any life, style, or space.

Any way you want it!

Easily changeable. Well-thought-out design that considers everything. The newest technology. All in a single package. Check out our five most popular setups here or come to one of our nearby stores to see all the different things that Modular One can do.

Shop All Now
6 Pieces. 5 Great Colors. Infinite Possibilities.
5 Colors | Stocked in Granite & Stone | Custom Order in Teal, Cantaloupe & Navy
5 Colors
Stocked in Granite & Stone
Custom Order in Teal, Cantaloupe & Navy
---
Build yours now

Fast. Easy. Secure.

The proprietary locking system connects two sectional components in a matter of seconds. You'll never have to worry about your modular coming apart at the seams.
Easy to set up & use
Powerfully built
Pieces connect in seconds
Stay locked until you're ready to disconnect them
Tech console

Securely connect
components in seconds
Wired USB & USB-C Charging
Bluetooth Audio Connectivity
Wireless Charging Pad
Storage
The Repreve fabric process
It's Environmentally Responsible And Soft To The Touch.
Number of recycled bottles used in the fabric. Choice of 5 colors!
1 yard of fabric = 9 plastic bottles
Step 1

Plastic bottles are recycled.

Step 2

Bottles are washed, chopped into flakes, then melted into resin.

Step 3

The resin is processed into
smooth fibers.

Step 4

Fibers are woven into fabrics.